WIN SOME LOVE FROM UNSIGNED ONLY

Judges Include Aimee Mann, David Crowder, KT Tunstall, Grouplove, Jack Ingram, O.A.R., Melanie Fiona,
Frank Foster, Lydia Loveless, Aaron Shust, Lucero, and David Crowder
Plus music industry executives, including artist managers, journalists, talent buyers, and more
In honor of the Valentine's Day holiday, Unsigned Only is running a special two-week special promotion, «Win Some Love,» from February 14-28. This is our chance to give some love back to you and give you the chance to win some great prizes (valued at over $10,000) – plus all entries will be automatically entered into the 2018 Unsigned Only Music Competition and will be eligible for the overall competition prizes. Enter as many songs as you like in as many categories as you like! A First, Second, and Third Place winner will be selected in this special promotion. Winners for the promotion will be selected by Unsigned Only. Prizes for Win Some Love include merchandise and services from Shure, Vinylify, Supreme Tracks, Celebrity Access, D'Addario, Disc Makers, Indie Bible, Radio Airplay, and Symphonic Distribution. Click here for a full prize listing of both the overall competition prizes and the Win Some Love prizes.
Unsigned Only is designed for all indie artists (including solo artists, bands, and singers) who are unsigned to a major record label. Why does Unsigned Only include only unsigned artists? It's simple. Limiting the competition to unsigned artists levels the playing field for entrants because they are not competing with well-known artists, Grammy winners, or artists with a major label machine behind them. The goal is to give indie artists exposure, recognition, and validation for their artistry. Unsigned Only is the premier music competition in the world for indie, unsigned artists.
The Grand Prize winner of the overall competition is awarded $20,000 USD in cash (plus additional prizes) and one-on-one mentoring by an elite group of record company executives. This is a once-in-a-lifetime chance to directly network with the top record company professionals and get advice, guidance, feedback, and networking opportunities. Judges include high-profile recording artists, talent buyers, artist managers and journalists from publications such as Rolling Stone, Guitar Player, American Songwriter, Electronic Musician, NY Post, Boston Herald, Paste, Chicago Sun-Times, and more.
Click here for a complete list of Unsigned Only judges.
Categories include: AAA (Adult Album Alternative), AC (Adult Contemporary), Americana, Christian, Country, EDM, Folk/Singer-Songwriter, R&B/Hip-Hop, Rock, Pop/Top 40, Screen Shot (songs suitable for placement in film/TV/advertising/gaming); Teen (artists 18 years old or younger) and Vocal Performance. Unsigned Only accepts original and cover songs in all categories except Screen Shot which requires original music.
It is very easy to enter. You can enter through the mail or online through the Unsigned Only platform or via other platforms such as Sonicbids, Broadjam, or Radio Airplay (new for this year)! Also, you do not need to upload your song(s) because you can just enter tell us where to find the song online, and we will listen to it there! Be sure to enter enough songs so that we can get a good representation of you as an artist. Click hereto enter!
Unsigned Only is sponsored by: Berklee College Of Music; Celebrity Access; D'Addario; Disc Makers ; Eventide; Eventric; Hybrid Studios ; Groove 3; Lurssen Mastering; Magix; Merch Cat; Musician Wellness ; Radio Airplay; Paww Premium Audio; PRA Audio Systems; Pro Tour Nutrition ; Shure; Symphonic Distribution; The Music Business Registry; and Vocal Eze.

NEW FOR 2018!
Tipster Bird will bring you news and information that is relevant to you as an indie artist. This month, we are excited to let you know that Unsigned Only has launched a new Facebook Group page just for indie artists! Here you can post your music, provide feedback to others, showcase videos, and other related music news; sell or search for gear; get tips from industry pros; and interact with other musicians – and what's best about it is that it is geared toward indie artists such as yourself!
To join the Unsigned Only Artist Forum, click on the button below: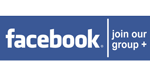 SPONSORS SPOTLIGHT
SHURE
Since 1925, musicians and music enthusiasts around the world have chosen Shure with confidence in the unparalleled sound and performance of our products. The Shure SM58® microphone has been the most popular vocal microphone in the world, revered for its natural sound and famed durability. Their wireless microphones are synonymous with innovative technology and bulletproof reliability. And their award-winning earphones and headphones are redefining the audio experience for the most discerning listeners. From microphones to headphones to wireless gear, Shure makes products that help you define your sound. So you're free to concentrate on your music with confidence.
Groove3
‪Groove3.com is a leading provider of pro audio video tutorials covering DAWs, plug-ins, mixing, mastering, music theory, live instruments, and much more! Their top-notch trainers are industry professionals who love sharing their knowledge by passing on their unique experience and techniques to you. With over 1000 hours of quality in-depth videos for beginners to professionals alike, Groove3 has been dedicated to helping the audio community for over 12 years. New content is added weekly and can be accessed by download or streaming from your computer, mobile device and TV. Make your songs and productions stand out among the rest… Get into the groove today!
Symphonic Distribution
Since 2006, Symphonic Distribution has offered turnkey digital music distribution to independent musicians worldwide, while maintaining a personalized approach. Symphonic believes that every independent music creator should have access to technology, resources, and knowledge that will improve their chances for success. To ensure every music creator is on the same playing field as majors, the company continues to develop new technologies in the form of in-house systems and has expanded their offerings to include: Video Distribution, Publishing Administration, Neighboring Rights, Marketing, Sync Licensing, Mastering, YouTube & Soundcloud Monetization, Piracy Protection. Take your music career into your own hands. They'll give you the tools to get to the next level. Go to www.symphonicdistribution.com to learn more.
INDUSTRY PARTNERS SPOTLIGHT
Vinylify
Vinylify is an online service for artists/musicians to create their own custom vinyl record. Upload your own music, create a cover art and matching labels. Visit vinylify.com and start creating your own custom vinyl record. Free worldwide shipping.
Indie Bible
The Publishers of the Indie Bible have enabled Independent artists to make a living doing what they love for nearly 20 years! Their ULTIMATE INDIE BUNDLE will help you to get Radio Airplay, Music Reviews, Spotlight Features, Video Airplay, Distribution, Signed to a Record Label and much more! From Country to Gospel to Hip Hop…and EVERYTHING in between! They've helped THOUSANDS of Independent artists achieve the ultimate success. Contents: 1000 Publications that will REVIEW your music! 2500 Radio Stations that will PLAY your songs! 1200 Record Labels that are ACCEPTING DEMOS! 140 CD Distributors! 180 Digital Music Distributors! 500 Digital Websites where you can UPLOAD your music! 350 Music Blogs that will feature your music! 32,000 Music Venues, Festivals and Booking Agents! 190 cutting edge ARTICLES that will help bring your career to a whole new level! ALL OF THIS for only $59.95!
Supreme Tracks
Supreme Tracks is an online recording studio that supports independent artists worldwide with their music production needs. Whether you need someone to arrange your song, record a missing track, produce a demo or a master track ready for commercial release – Supreme Tracks will take care of it all. The team consists of top producers from New York and Nashville, an Oscar – award winning arranger and Grammy nominated musicians that will make sure you get the highest quality tracks. Since everything is done through online collaboration, Supreme Tracks is able to cut production costs and provide you with surprisingly affordable rates. To members/visitors of Unsignedonly.com, Supreme Tracks will provide an exclusive 15% discount.
Pure Grain Audio
PureGrainAudio.com began in March of 2005 and has spent the past 12 years growing into Canada's premiere source for all forms of Rock, Metal, Punk and Hardcore music. After a year of hard work developing a brand new website, PureGrainAudio re-launched in early 2017 and at that time also expanded into Indie/Folk/Acoustic, Hip-Hop/Rap, Electronic and even Pop Culture. Their goal, by the end of the year be Canada's single biggest music news source.
Beyond The Stage
Beyond The Stage is a digital, U.S. based magazine that has covered every genre and focus in the music industry. From mainstream pop music to your favorite local band, they focus on learning what you want to know about your favorite artists and bringing those answers to you. With concert galleries, reviews, interviews and so much more, they're always looking for the next big thing in music. Beyond The Stage is published every forty-five days and has featured a number of artists, from Jordan Fisher to Nathan Sykes to Kelsea Ballerini and so much more.
Music Gateway
Music Gateway is a global marketplace community, allowing you to make targeted connections and pitch to Record Labels, Music Publishers and Artist Management. They also provide professional tools for Cloud Storage (think Dropbox for musicians), playlist pitching tools and metadata management with the aim of saving you time and keeping you creative. If you are looking for opportunities including placements within TV, Film and Media, their services include a worldwide sync agency to represent your music. You can start a free 30 day trial today with their Adventurer account, which is only $14.95 per year if you decide to continue. To get you started, here's a special discount code UNSIGNEDONLY which gives you 10% off monthly and 25% off annual subscriptions, redeemable within your first 30 days.

Unsigned Only Music Competition
3940 Gallatin Pike
Nashville, TN 37216
Phone: 615.251.4441
Fax: 615.251.4442